Joe Mahon
Click Medical LLC (CP)
Vita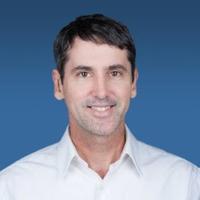 Contact
Click Medical LLC
Program Items
10/05/2022
1:00 PM - 1:45 PM
Exhibitor Workshop
Exhibitor: Click Medical LLC
Click Medical, the leader of adjustability for O&P continues to innovate and bring new and exciting designs that can be applied to any device. Join Joe Mahon, CP and inventor of RevoFit® adjustability as he takes a clinical approach to discussing Click's existing and upcoming new product line and why your practice and your patients will benefit from it. By incorporating adjustability into your designs, you can truly unlock your potential to bring the best care for your patients no matter how challenging the case or device.
Joe Mahon (Click Medical LLC )
Topics
Prosthetics | Orthotics | Treatment Area Mobility Limitations
12/05/2022
10:00 AM - 10:45 AM
Exhibitor Workshop
Exhibitor: Click Medical LLC
Click Medical's product line is built on innovative adjustable technology for O&P devices. Join Joe Mahon, CP and CCO of Click Medical, as he takes a technical approach to discussing how to solve your toughest fitting challenges by integrating RevoFit®, RevoLock® and QuickFit® kits. Learn how your practice and patients will benefit from growing your knowledge of where and when to use adjustability. We encourage open dialogue so bring your questions!
Joe Mahon (Click Medical LLC )
Topics
Prosthetics | Orthotics