You can watch many entries of our media library by simply registering a user account on our website. To watch a video, log on to your user account.
Some exclusive videos are restricted to holders of a valid "Congress on Demand ticket". The ticket is included in the "full congress ticket". You can also purchase the ticket in our ticket shop after the event.
Aus der Praxis für die Praxis: Neues zur Orthesenversorgung von Sprunggelenkverletzungen
Short description
In unserem Workshop diskutieren wir, auf was es in der Versorgung akuter Sprunggelenkverletzungen ankommt, welche Möglichkeiten die neue Sprunggelenkorthese AIRCAST Airfree dabei bietet und wie Sie Ihre Patienten bestmöglich versorgen können.
Event Location
CCO, Room 7
Exhibitors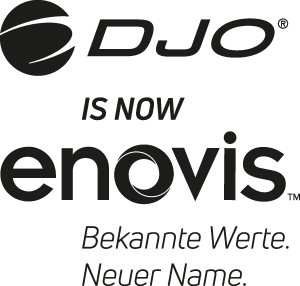 Enovis ist eines der weltweit führenden Unternehmen in der Orthopädie- und Medizintechnik. Wir bieten ein einzigartig vielfältiges Spektrum an orthopädischen Hi...