You can watch many entries of our media library by simply registering a user account on our website. To watch a video, log on to your user account.
Some exclusive videos are restricted to holders of a valid "Congress on Demand ticket". The ticket is included in the "full congress ticket". You can also purchase the ticket in our ticket shop after the event.
Technical Session on integrating Click Medical® Products
Short description
Click Medical's product line is built on innovative adjustable technology for O&P devices. Join Joe Mahon, CP and CCO of Click Medical, as he takes a technical approach to discussing how to solve your toughest fitting challenges by integrating RevoFit®, RevoLock® and QuickFit® kits. Learn how your practice and patients will benefit from growing your knowledge of where and when to use adjustability. We encourage open dialogue so bring your questions!
Exhibitors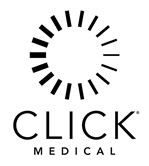 Since 2014, Click Medical has been leading the O&P industry with innovative technology that empowers its users through adjustability. Come visit us in Hall 1 Bo...