You can watch many entries of our media library by simply registering a user account on our website. To watch a video, log on to your user account.
Some exclusive videos are restricted to holders of a valid "Congress on Demand ticket". The ticket is included in the "full congress ticket". You can also purchase the ticket in our ticket shop after the event.
A Clinical Approach to Incorporating Adjustability in Your Most Challenging Cases and Devices.
Short description
Click Medical, the leader of adjustability for O&P continues to innovate and bring new and exciting designs that can be applied to any device. Join Joe Mahon, CP and inventor of RevoFit® adjustability as he takes a clinical approach to discussing Click's existing and upcoming new product line and why your practice and your patients will benefit from it. By incorporating adjustability into your designs, you can truly unlock your potential to bring the best care for your patients no matter how challenging the case or device.
Event Location
Messehaus, M22
Exhibitors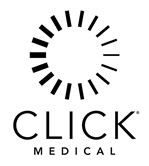 Since 2014, Click Medical has been leading the O&P industry with innovative technology that empowers its users through adjustability. Come visit us in Hall 1 Bo...