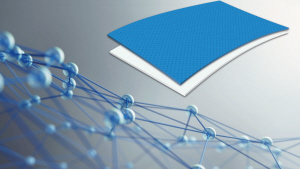 Naturally of ecological value: Lunatur Walnut (EVA foam sheets with walnut shells, vegan)
The products in the nora Lunatur Walnut range consist for a large part of finely ground walnut shells. We therefore use a natural, renewable raw material without interfering with the food chain. The goal of this development was to make practical use of a natural waste product and refine the EVA material with a valuable natural resource. Innovations, made in Germany.

The outcome are high quality EVA materials of different properties that also generate a comfortable foot climate. The material's closed cell structure prevents wound secretion and sweat, and thus germs, bacteria, and fungi, from penetrating the material. Secretions adhering to the surface can therefore be hygienically removed with a commercially available disinfectant.

Lunatur Walnut is vegan and is available in three different material qualities.
Product Groups
Treatment Areas
More Products of nora systems GmbH EVA solutions for health and industry
Contact
Höhnerweg 2-4
69469 Weinheim
Germany
Tel.: +49 6201 805486
Fax: +49 6201 884683
Your Contacts