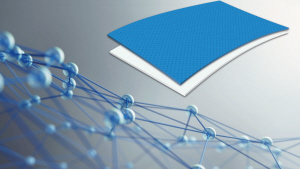 Milling material: Lunatec CAD 30 in anthracite (EVA foam sheets)
nora Lunatec CAD 30 is an EVA expanded sheet with a hardness of approx. 30 Shore A and a density of approx. 0.15 g / m³. The milling material is available in thicknesses of 30 or 35 mm, the trimmed edge sheet is either approx. 1100 x 700 mm or, for better yield, approx. 1,400 x 1,100 mm. In the range of milling materials between Lunatec CAD 25 and Lunatec CAD 35, this new version has filled a gap in permanently elastic milling sheets. 

With the color 80 anthracite there is the soft and very elastic milling material in a sophisticated and balanced color that is perfect for sandals or other open shoes. Lunatec CAD 30 has the advantage of a velvety soft, almost snugly, appearance. At the same time it features very good resilience and stability and is ideally suited for classic insoles and footbeds, even for sensitive feet. Milling material, made in Germany.
Product Groups
Treatment Areas
More Products of nora systems GmbH EVA solutions for health and industry
Contact
Höhnerweg 2-4
69469 Weinheim
Germany
Tel.: +49 6201 805486
Fax: +49 6201 884683
Your Contacts