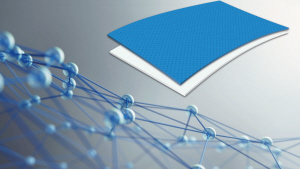 A versatile all-rounder: nora® Lunasoft SL (EVA foam sheets)
nora Lunasoft SL (hardness approx. 40 Shore A, density approx. 0.20 g/m³) is one of the most versatile products. The smooth and light EVA sheets are thermoformable at approx. 120°C. They are elastic, dimensionally stable and have good resilience. As a result they are used for insoles and footbeds, orthopedic bathing shoes, for cushioning in classic orthosis, for the manufacture of soft sockets, for upholstery of seat shells and for functional lining, e. g. positioning orthosis and corsets as well as for the cushioning of FOs.

The thermoplastic materials are ideal for use directly on the body. The closed-cell surface structure minimizes the risk of health hazards from adhering germs and bacteria, since the surface can be completely hygienically cleaned and disinfected. The materials are regularly and comprehensively tested for pollutants, skin compatibility and cytotoxicity. Also, they are free of phthalates and latex.
Product Groups
Treatment Areas
More Products of nora systems GmbH EVA solutions for health and industry
Contact
Höhnerweg 2-4
69469 Weinheim
Germany
Tel.: +49 6201 805486
Fax: +49 6201 884683
Your Contacts