Last chance to boost your education: Watch the OTWorld Congress Highlights
At the OTWorld 2022 World Congress, top experts from all over the world provided insights into modern orthopaedic treatment and care and reported on trends and developments in their specialist areas. Numerous contributions from this year's programme are still available for you to access until 31 July 2022 in the media library. Take a look!
Benefit from a compact package of technical orthopaedics knowledge from the comfort of your own home and learn more about the latest treatment possibilities. We will give you a small taste of the contributions you can easily continue to watch after OTWorld at home or from anywhere else via the media library until 31.07.2022.
You can access the following content free of charge via your user account: OTWorld Opening event, digital Innovation Talks by exhibitors, contributions to the Sector-Political Forum and the course programme of the Massive Open Online Course (MOOC).
Interdisciplinary Treatment of Amputee Patients (MOOC)
Caring for patients with an amputation is complex and involves a network of specialists. In this course, students and trainees from the fields of prosthetics and orthotics, medicine, biomedical technology, physiotherapy, healthcare administration and occupational therapy will learn more about the relevant occupational profiles relating to care for amputee patients and their corresponding educational paths. In more than ten 20-minute videos, specialists from all over the world present examples of positive collaboration between the various professions in treatment centres. The course series includes, for example, "Education of a Physical Therapist" , in which Prof Kirsten Albracht of Aachen University of Applied Sciences provides insights into physiotherapy in Germany, and in Aachen in particular. Other videos of note include " Education in Prosthetics and Orthotics" by Mónica Castaneda and Heinz Trebbin, CPO, MSc from Don Bosco University (El Salvador) and "The Biomedical Engineer in Amputee Care." .
Additionally, the following content can be accessed with the Congress-on-Demand ticket (included in the full congress ticket): The full congress programme from Halls 1 and 2, highlights from the Open Forum, and all keynote lectures.
Excerpts From the Contents of the OTWorld Media Library
Keynote lecture: TMR and Osseointegration
Univ. Prof Dr Aszmann and Dr scient. med. Agnes Sturma, in their tandem keynote, discuss amputations above the elbow. The most significant challenges with amputations at this location are a stable skeletal connection and stable connectivity. These challenges can be effectively overcome with a combination of osseointegration and TMR. Find out more!
Satellite Symposium: Arm Prosthetics – Various Treatments in Everyday Life
A very hands-on series of lectures awaits you with a total of five videos in which experts reflect on various treatments taken from everyday life in their practices. The case studies range from an osseointegrated prosthetic system on the upper arm with TMR control and a prosthetic for riding a bicycle with an extremely short upper arm to myoelectric transhumeral treatment without TMR or osseointegration.
Did you miss OTWorld or were not able to see everything? Get your Congress-on-Demand ticket in the ticket shop and have the industry's best expertise delivered to your home!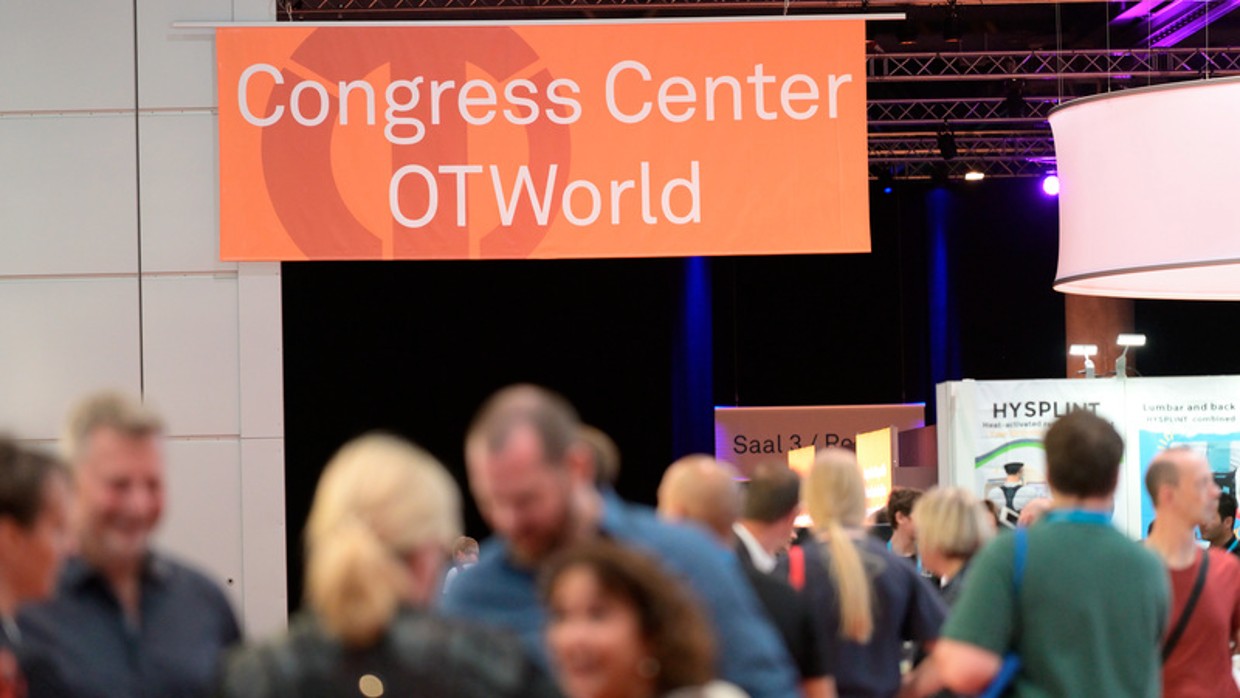 Back to all news